ip makeup is vital! It brings our whole face makeup together and offers a proper definition to the face.
But lip makeup does not come in a one shape fits all format! We all have different types of lips—some of us are blessed with fuller lips while others have thin lips. Whether you have thin, even or fuller lips, makeup has the power to make them appear more beautiful and well accentuated. Today, we decided to dedicate a makeup lesson on the different lip shapes and how to do makeup to bring out the best in each of one of us.
Let us have a look at attractive makeup tips for different lip shapes:
1. Top Heavy Lips: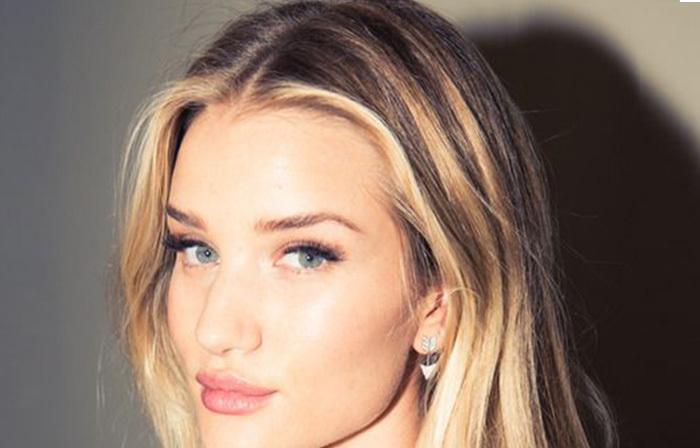 Majority of Indian women have top heavy lips. Effective makeup tips and tricks can easily make top heavy lips appear even and beautiful.
Makeup for top heavy lips is simple:
Start by lining your lips from the center of your lips to the outside by following your natural lip shape.
Then, apply a bright lipstick on the bottom of your lips and a slightly darker tone of the brighter lipstick on the top to create an illusion of smaller space to give a smaller lip look.
You can also apply the same lip color on the upper as well as lower lips and then apply a dab of white pencil or eyeshadow to the center of the lower lip to achieve balance, evenness and fuller look.
Another trick to follow to make heavy lips appear smaller is to use a lip pencil and start filling your lips just inside the natural line and then finish it off with lipstick.
The simplest trick to make fuller and heavy lips appear smaller is to use a dark-toned lip color as it will reduce the prominence of fuller lips
2. Bottom Heavy Lips: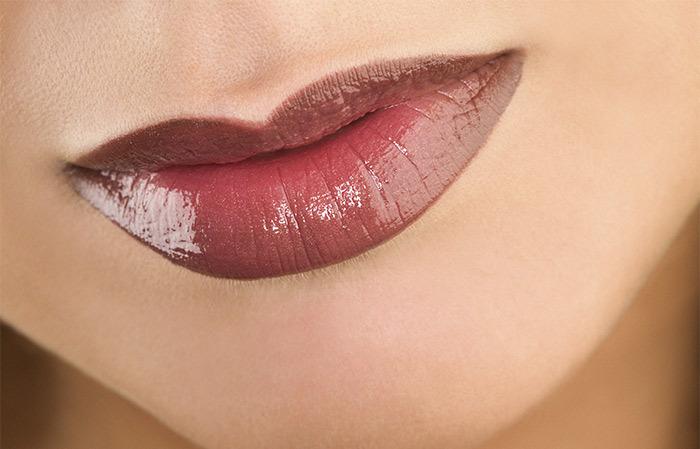 Bottom heavy lips are actually pretty and attractive! But some women look to hide that pout!
The simplest trick to even out bottom heavy lips is to use the same lip color on the upper as well as lower lips, and then apply a dab of white pencil or creamy nude matte eyeshadow only to the center of the upper lip to achieve balance, evenness and fuller look. Here's how you can make bottom heavy lips look better:
3. Uneven Lips: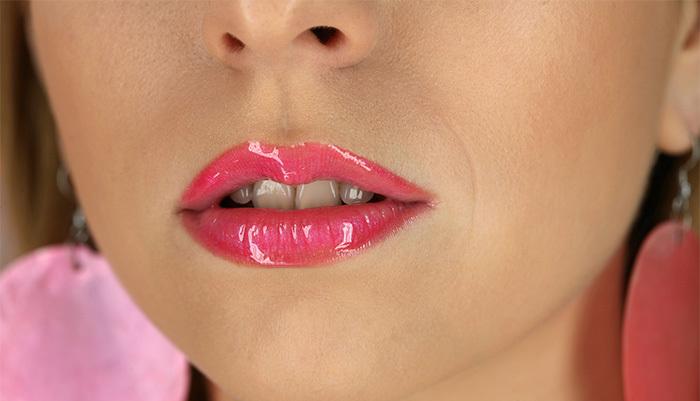 If your upper and lower lip shape and size do not match, then you have uneven lips.
Here are a few tips to manage uneven lips:
People with uneven lips should use a lip pencil to outline your upper lip, making both the sides of the upper lip match up first and then follow the same for the lower lips.
Then, smudge the lip liner with a very light hand to eliminate any rough and hard edges to achieve a natural finish.
Be careful with this trick! The lip liner has to be drawn with a very light hand and blended well otherwise it might turn out to be unflattering.
4. Flat Lips: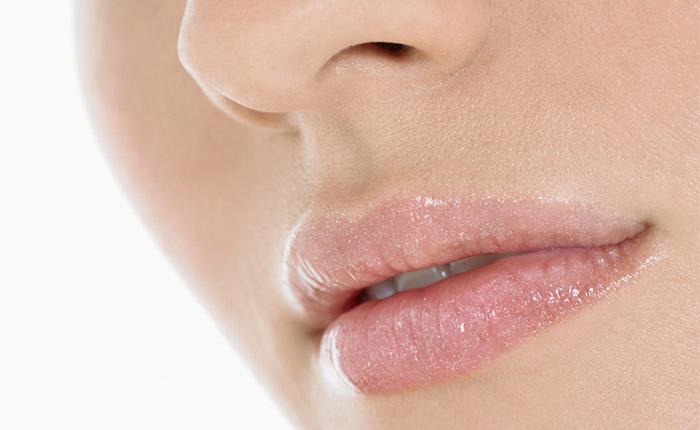 Flat lips have no dimension or depth and appear very flat without prominent outline. It is a best choice to use light and softer lip colors for people with flat lips as dark lip colors will make lips appear very flat and small.
Flat lips can be given a good shape with this trick:
Start by outlining your lips slightly outside the natural lip line of your lips.
Shimmery and frosty lip formulas work well on thinner and flatter lips as it adds a fuller and plumping effect.
Ombre lip effects also work well on thinner and flat lips.
Start by filling the outer corners of your lips with dark lip color and fill the center of the lips with soft or bright lip color to create a gorgeous ombre lip effect.
If you are not ready to sport ombre lips, you can apply the same lipstick color all over your lips and then add a shimmery highlighter to the center of your upper as well as bottom lips to create a plumper lip appearance.
5. Thin Lips: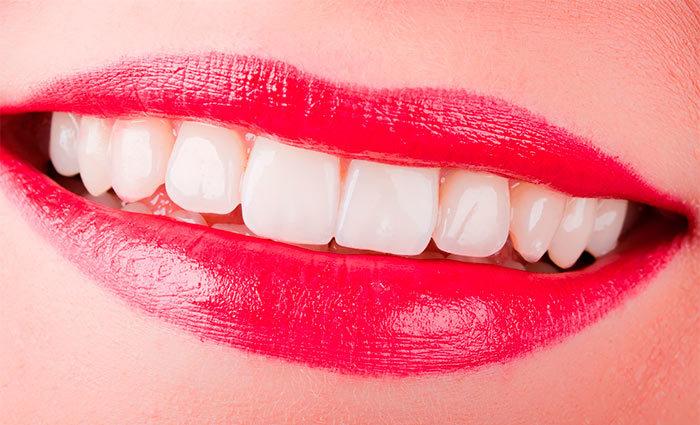 Thin lips require more dimension and space.
And we have just the trick for you to make your lips look absolutely stunning:
Start by applying lip liner slightly outside your natural lip line and then softly smudge it.
Then, apply darker lip color to the lower lip and softer lip color to your upper lip and blend everything together with a clean lip brush.
6. Overlarge Lips: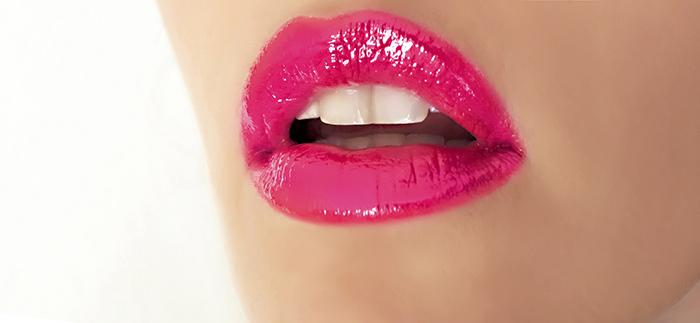 Overlarge lips have the power to dominate the whole face. So, always choose softer lip colors with a rich matte consistency to keep your lips appear soft and even.
Here's how you can draw attention away from overlarge lips:
Try nude lip.
It is best to do a heavy smokey eye or a highlighted cheek area for face makeup to carry away attention from the overlarge lip size.
7. Small Lips: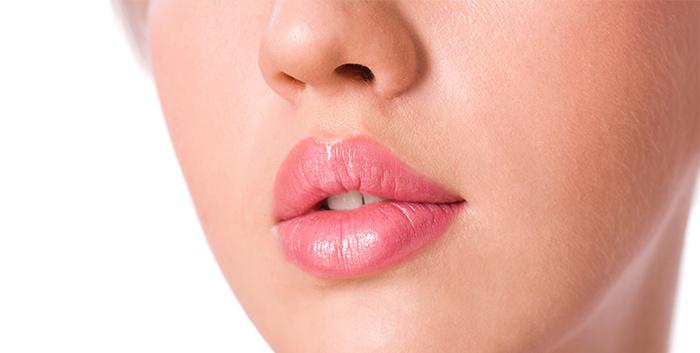 Small lips look cute on some but most want to have that lovely pout.
Follow these tips to make small lips look more prominent:
You can apply shimmery, frosty and glossy lipstick formulas which will add fullness to the small lips.
Do not apply very dark lip colors as it will make lips appear smaller.
Choose brighter and softer lip colors to accentuate your lips the best way.
Lip makeup definitely requires practice. Study your lips by standing in front of the mirror and try these tricks and tips.